HOW I WILL CHANGE
Project Space, RMIT
2018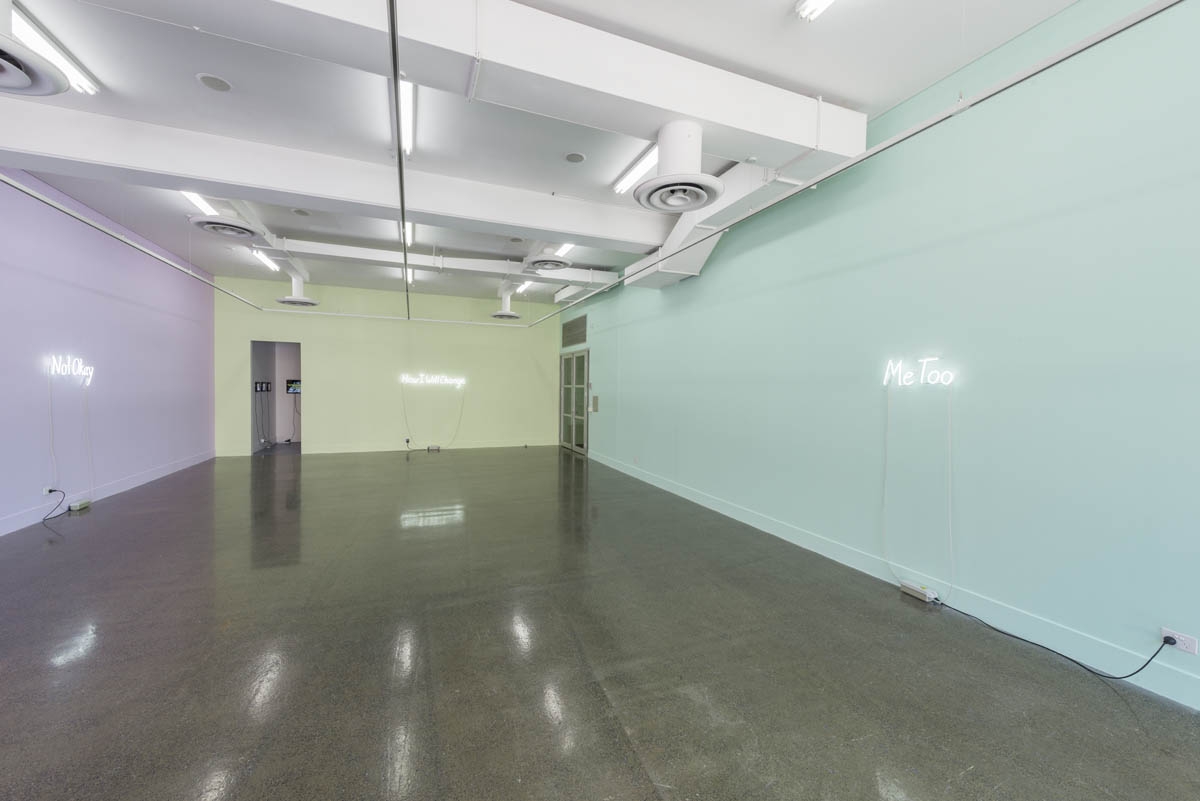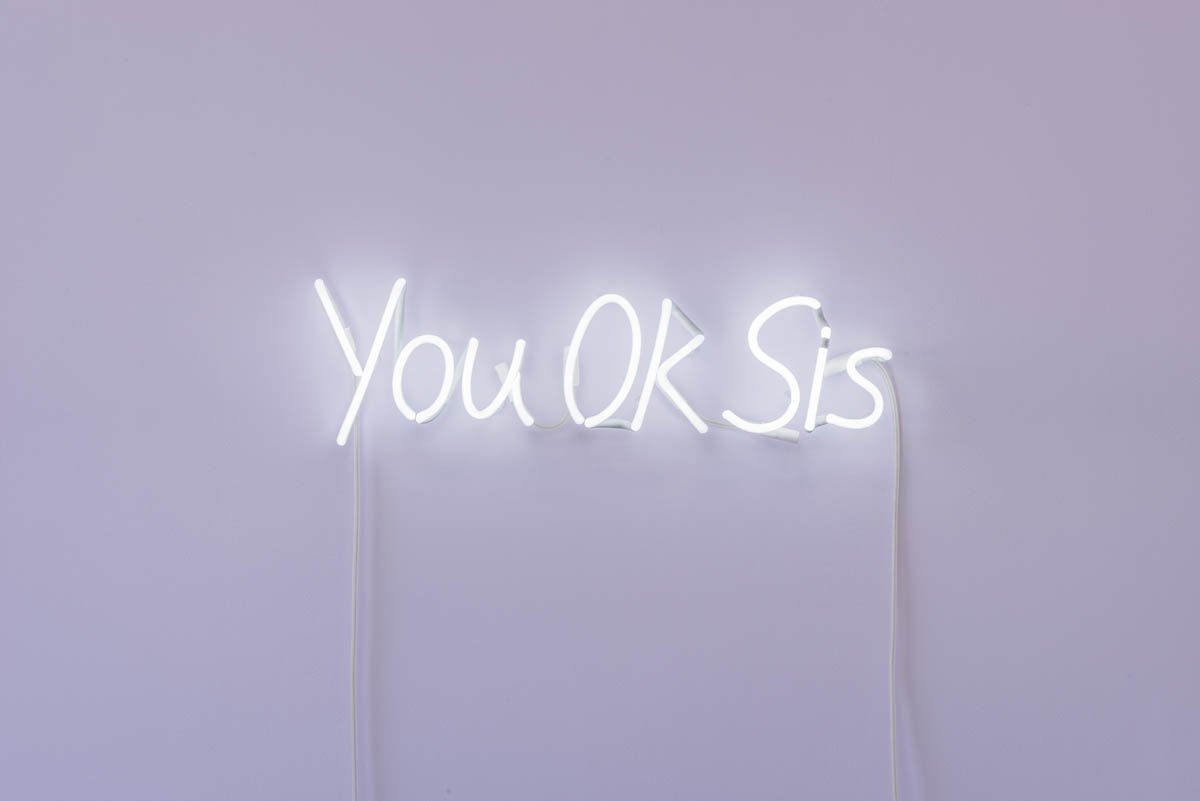 For this commissioned exhibition at Project Space, Just created an installation of new neon works inspired by the use of feminist hashtags in social media spaces to generate dialogue and attention about the current issue of sexual harassment and violence against women.
The neon text Me Too pays homage to social activist and community organiser Tarana Burke who coined the phrase 'Me Too' on Myspace in 2006. Burke started the campaign to support women of colour and their experiences of sexual abuse. Burke recounted that when she found herself unable to respond to a 13-year old girl who confided in her about sexual assault she wished she had simply said, 'Me too.' #MeToo went viral in October 2017 when, following public revelations of Harvey Weinsten's misconduct, actress Alyssa Milano encouraged women to tweet it to 'give people a sense of the magnitude of the problem.' Me Too has been now been posted online millions of times, often with an accompanying personal story.
Journalist Benjamin Law proposed a number of ways men could become self reflective allies and change-makers in the Me Too era by acknowledging their privilege, supporting women or calling out other men on sexism and assault. Encouraging an allied and constructive male response to the millions of women who used the #MeToo to voice their experiences of sexual harassment or assault, Law asked men to consider their own complicit or potentially radical role in a patriarchal society by using the hashtag #HowIWillChange, which simultaneously reads as a question and a promise.
You Ok Sis is inspired by and pays homage to social worker and avid Twitter user Feminista Jones. One day, Jones witnessed a young woman being sexually harassed while pushing her child in a stroller down the street. Jones stopped to check in with the woman by asking 'You Ok Sis?' When she later wrote about the experience, Jones focussed on the more frequent harassment of women of colour, and the exclusion of BIPOC voices from the feminist dialogue around the issue.
Positioned directly next to You OK Sis is a glowing neon sign that seems to answer Jones' question in the negative: Not Okay. This hashtag was formed in response to Donald Trump's dismissal of his hot mic tape documenting his 'pussy grab' as "locker room talk," Kelly Oxford asked her followers to speak up about their first experiences of sexual assault using the hash tag #notokay. In doing so, Oxford refused to let women's stories of sexual assault be dismissed. A weekend went by. By Monday morning, she'd received more than 27 million tweets using the hashtag.
In this minimal installation, each neon work is installed without its hashtag upon a softly hued pastel wall. Floating as questions and statements which seem to circulate in relation to each other, these gently illuminated signs generate a reflective space that highlights the undercurrent of optimism, inclusion and dialogue emerging in feminist spaces and texts.