VENUS WAS HER NAME
Kunstalle Krems Factory
Krems, Austria
2011
Re-exhibited at Daine Singer in 2013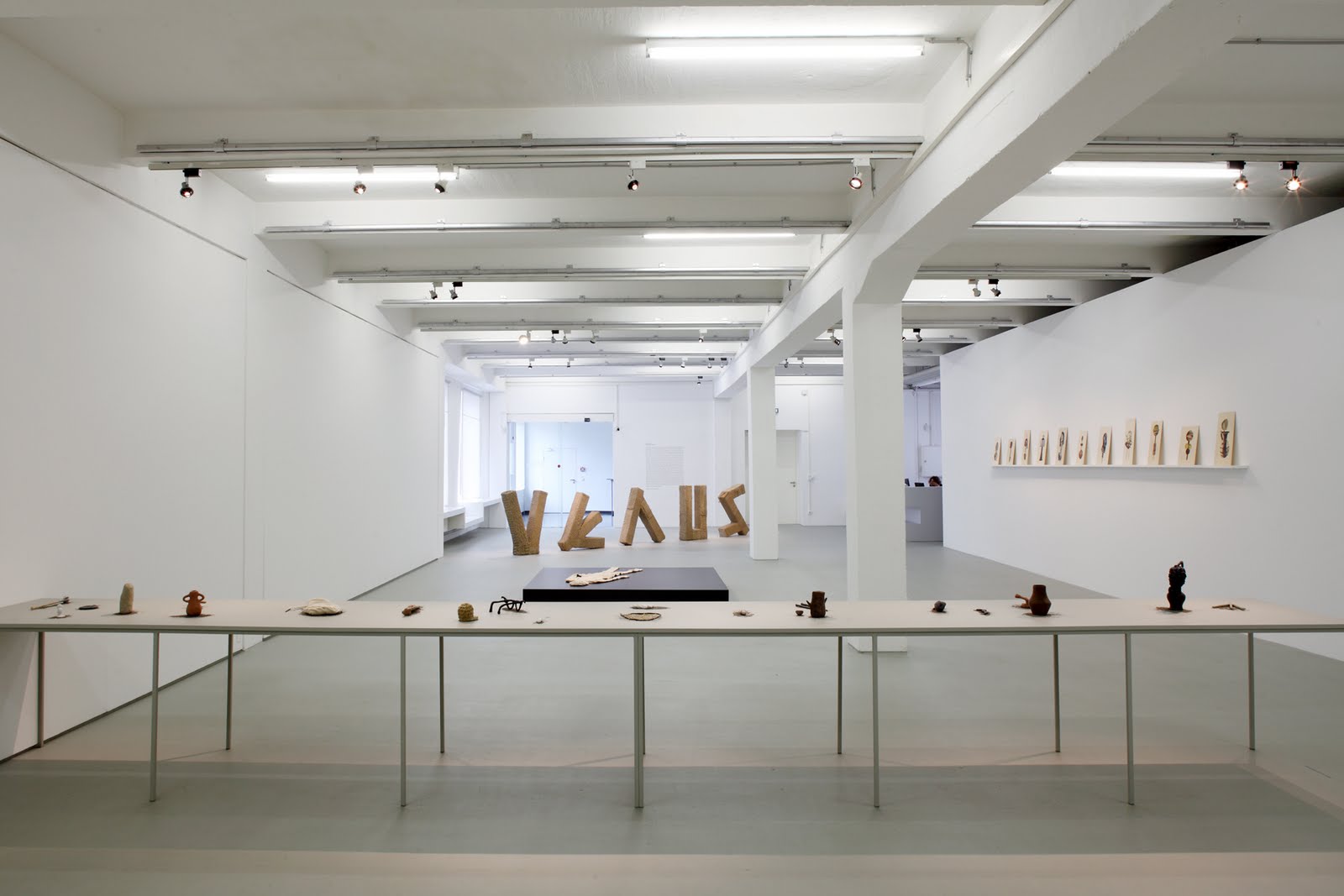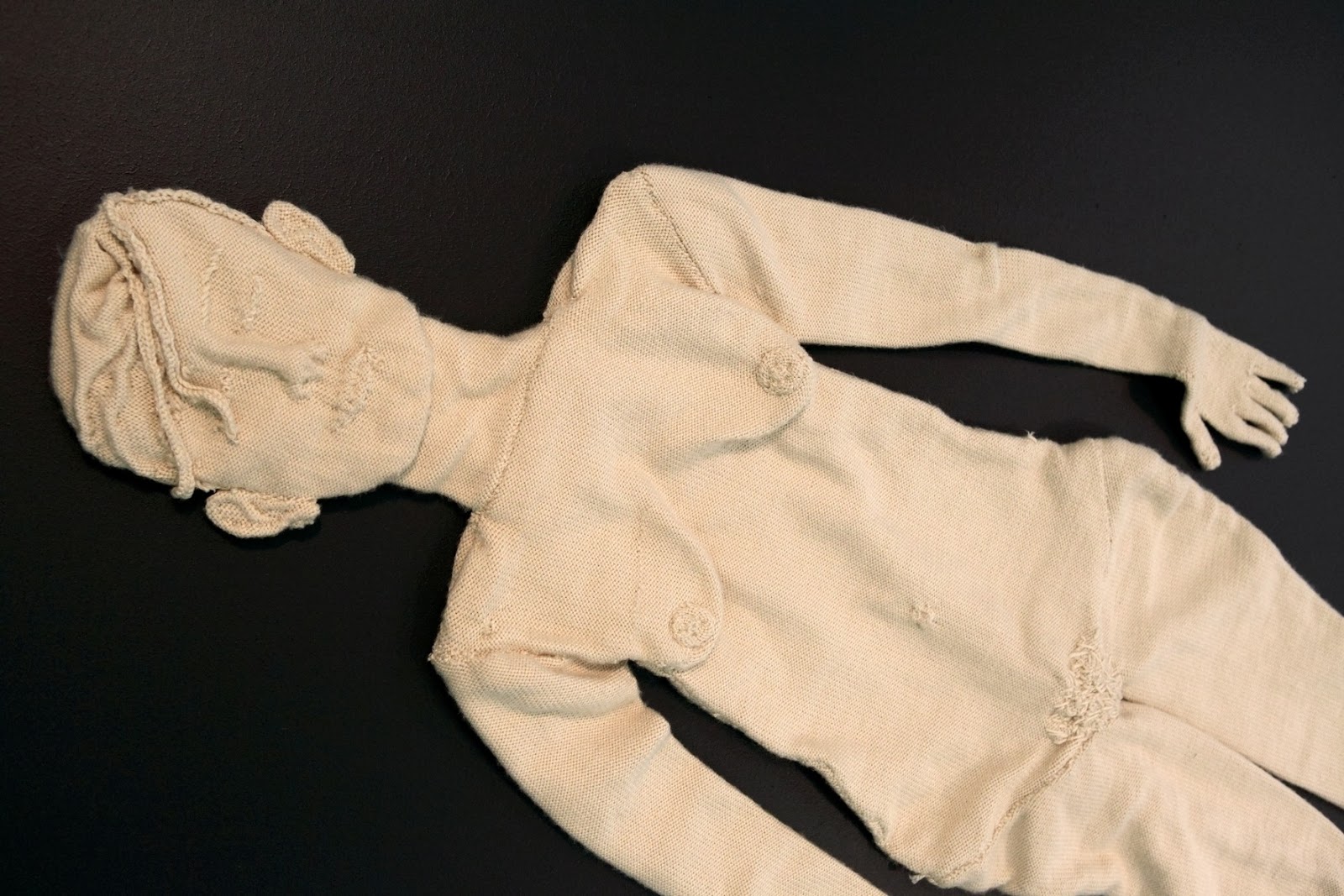 Venus Was Her Name is an exhibition resulting from a three month residency in Krems, Austria in a town close to where the Venus of Willendorf, a famous Palaeolithic figurine and known 'fertility symbol' dating from around 25,000 BCE, was found. Recent theories suggest the Venus of Willendorf may have been a self portrait of a woman, or textile artist, rather than iconic symbol of female reproduction. Inspired by the potential to rethink the Venus as a unique person casting her own presence in the world, the exhibition included the artist's own self portrait as a knitted skin, a VENUS word-sculpture covered with knitted twine, and a table of faux archaeological objects narrating both Just's and the Venus' bodily histories.